Alternative Investment Funds in Cyprus.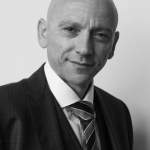 By:
Christophoros Christophi
January 25, 2019
no comments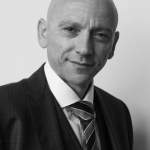 no comments
Categories:
Alternative Investment Funds in Cyprus.
The Alternative Investment Funds Law.
The passing of the Alternative Investment Funds Law in July 2018 has been welcomed as a significant development that modernized the Cyprus's regulatory framework as regards alternative investment funds.
Advantages of setting up a Alternative Investment Fund in Cyprus.
The legal regime which is in line with the relevant EU Directives, coupled with the other strategic advantages of Cyprus as an international business center, place it in a unique position as a first choice for Fund Managers and Alternative Investment Funds.
Other primary considerations in choosing Cyprus as fund incorporation jurisdiction,  are the low set up and  maintenance costs as well as the favourable tax regime.
Income tax of Alternative Investment Funds.
A fund which is tax resident in Cyprus will be taxed on income accruing or arising from sources both within and outside Cyprus. Tax residency is assessed subject to the location of its management and control. The corporate income tax rate in Cyprus is currently set at 12.5%. There are some exemptions from income including:
Dividend income
Interest income, excluding interest generated from the ordinary course of business
Foreign exchange gains
Gains arising from the disposal of securities
Gains arising from a restructuring
There are also some deductible expenses including
Notional interest deduction (80% of the taxable profit derived from assets financed by new equity)
Profits from the exploitation of intellectual property rights
The Fund may carry forward, for tax purposes, any losses realised for the next five years and any tax paid outside of Cyprus is eligible for a tax credit in Cyprus irrespective of whether a treaty is in place.
Types of Alternative Investment Funds (AIF)
The are 3 types of Alternative Investment Funds
Alternative Investment Funds of unlimited number of  persons ( AIF UNP )
Alternative Investment Funds of limited number of  persons (AIF LNP)
For a comparison of the alternative investment funds click at this link .
Our law firm can assist you to select the appropriate form of AIF. We can also prepare and submit the application to the CySEC and follow up till examination is completed and approval is granted.  Our corporate department can also provide all secretarial and administration support required as well as tax advice through our accounting and tax partners.
For more information contact us at office@lawyer.com.cy