Registered Alternative Investment Funds (RAIFs) in Cyprus.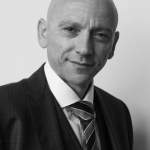 By:
Christophoros Christophi
January 25, 2019
no comments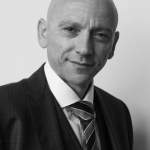 no comments
Categories:
Registered Alternative Investment Funds (RAIFs) in Cyprus.
The Alternative Investment Funds Law 2018 (AIF Law, Law 124(I)2018), that came into force on 31/07/2018 introduced a new fund management vehicle known as the Registered Alternative Investment Fund (RAIF).
A major advantage of the RAIFs is that they do not require formal permission by the Cyprus Securities and Exchange Commission (CySEC) to commence operations  as long as they are externally managed by an Alternative Investment Fund Manager (AIFM) established in Cyprus or in another EU Member State. However they still have to be registered by CySEC and comply with the procedure laid down in article 138(2) of the AIF Law.
The key features of of a RAIF are:
No licensing is required. However registration with the CySEC is necessary;
No minimum capital requirements;
No Investment Restrictions;
Multiple compartments are possible;
The Units of RAIFs may be listed;
RAIFs are Exclusively addressed to professional and/or well informed investors;
Structured as either a common fund or an investment company of variable or fixed capital or a limited partnership with or without legal personality;
Minimum Assets under Management of at least EUR 500,000 or currency equivalent to be reached within the first 12 months of receiving authorization.
Our law firm can assist you to select the appropriate form of AIF. We can also prepare and submit the application to the CySEC and follow up till examination is completed and approval is granted.  Our corporate department can also provide all secretarial and administration support required as well as tax advice through our accounting and tax partners.
For more information contact us at office@lawyer.com.cy