Registration of ships in Cyprus , Frequently Asked Questions.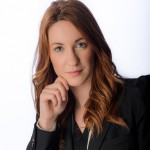 By:
Stephanie Papaioannou
October 1, 2019
no comments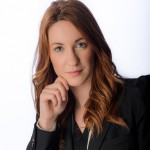 no comments
Categories:
Registration of ships in Cyprus , Frequently Asked Questions.
Here are the answers to some frequently asked questions about ship registration in Cyprus.
1.Is parallel registration of a ship possible in Cyprus?
In case of a provisional registration (prior the permanent registration) it is mandatory to delete the boat from the flag of another state.  For the provisional registration a Certificate of Deletion of the vessel from the previous registry is required.
2. Is it necessary to have the vessel in Cyprus for inspection prior or during the provisional registration?
During the Provisional registration AND during the permanent registration it is NOT required for the vessel to be present in a Cyprus port.
The survey inspections are done by a recognized by Cyprus Classification Society at the place where the ship is at that time.
However, this means that the vessel must be in port where it can inspected by a classification society recognized by Cyprus.
The Classification Society after the survey issues the following documents which are required for the permanent registration (where applicable):
– International Load Line Certificate
– Cargo Ship Safety Equipment Certificate
– Cargo Ship Safety Construction Certificate
– Cargo Ship Safety Radio Certificate
– International Oil Pollution Prevention Certificate (ΙΟΡΡ)
– International Air Pollution Prevention Certificate (IAPP)
– International Sewage Pollution Prevention Certificate (ISPP)
– International Anti-fouling System Certificate (IAFS)
– International Ship Security Certificate (ISSC)
– International Passenger Safety Certificate (PSSC)
3. Can we have parallel in registration of a vessel in Cyprus?
With the Parallel-in Registration there is the possibility to a foreign flag vessel which is on a bareboat charter to a Cyprus shipping company to be registered in "parallel" under the Cyprus flag for a period of usually two years, which is renewable.
In this case the deletion of the vessel from the foreign registry is not required, but the foreign nationality of the vessel is suspended.
However, it should be noted that the above applies only where the law of the country of the foreign registry allows for the parallel registration of the ships registered in its registry.
This means that you have to check this with the registry of the flag of the vessel at the time.
How can we help?
Our law firm can offer advice and assistance as regards any aspect of your residency status in Cyprus. For more information please contact us by clicking here.