Open a company in Cyprus. Find all the information free!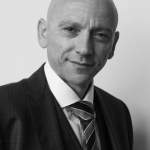 By:
Christophoros Christophi
February 2, 2020
no comments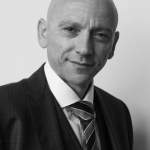 no comments
Categories:
Open a company in Cyprus. Find all the information free!
There are many reasons to open a company in Cyprus.
An important one is the possibilities that are offerred in terms of sensible tax planning.
Asset protection is also another important reason.
For the international businessperson seeking these benefits, establishing a Cyprus company is the best choice.
When you set up a Cyprus company, your wealth is protected, and you pay less in taxes, effectively lowering your business overhead. In fact, Cyprus has the lowest EU Corporate Income Tax, resting at the low rate of 12,5 percent.
Other Cyprus company benefits include, but are not limited to, the following:
strategic location of the island
economic stability
reliable banking system
transparency of the tax system
government consistency in supporting private business
membership in European Union
To structure a Cyprus company, you'll need at least one director, at least one shareholder and a secretary. A Cyprus company must also have a registered office.
Learn more about how to structure your Cyprus company by reading our article, Four Key Pillars for Structuring a Cyprus Company.
When it comes to registering a Cyprus company, you'll need a company name, structure, a specific company purpose, and to submit due diligence documents.
Registering your Cyprus company is easy with Christophi & Associates LLC.
When you register with us, you'll not only get expert legal advice, but you'll receive outstanding service and competitive price.
We have a dedicated portal on Cyprus companies, that includes includes all the information you need to know free!
Click and visit www.CyprusCompaniesPortal.com