Cyprus Startup Visa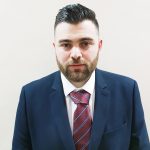 By:
Ioannis Vasileiou
July 26, 2022
no comments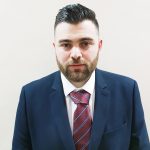 no comments
Categories:
Cyprus Startup Visa
1.Introduction
The Scheme is valid from 1st June 2022 until 31st May 2024.
The "Cyprus Startup Visa" Scheme allows talented entrepreneurs from third countries [outside the European Union (EU) and outside the European Economic Area (EEA)], individuals or a team, to enter, reside and work in Cyprus in order to establish / operate / develop a Startup with a high growth potential. The Scheme's goal is the creation of new jobs, the promotion of innovation and research, the development of the business ecosystem and consequently the economic development of the country. The Scheme supports the establishment of new innovative Startup or the move of established innovative Startups to Cyprus.
2. Beneficiaries
Individual Startup visa scheme – Eligible is a Non-EU country national who will act as the sole founder of an innovative Startup. An innovative Startup is defined as a venture that develops new innovations, creating a sustainable competitive advantage in the future.
Team Startup visa scheme – Eligible is a Team (of maximum 5 individuals) consisting of Non-EU country nationals. The Team should consist solely of the founders of an innovative Startup or of at least one (1) founder and other senior executives.
Additionally, more than 50% of the company's shares should be owned by one or more member(s) of the team of applicants.
3. Benefits in Case of Approval
• Right to economic activity and residence in the Republic of Cyprus for two years, with the possibility of renewal. After the end of the second year, a new application may be submitted to assess the success of the company. If the company is assessed as successful, applicants have the prospect of long-term residence in the Republic.
• For the Founder/s: Right to self-employment or paid employment in their registered company within the Republic.
• For the senior executives (Team Scheme): right to paid employment in a company that the Founders of the Company will register in the Republic.
• For the Founders and Senior Executives family members: right to residency and paid employment in the Republic, under the following conditions:
(a) the right concerns only the Founders' and Senior Executives' spouse(s)
(b) the right concerns direct but not free access to the labor market, i.e. for the issuance of a work permit, all national procedures for employment of a third country national will be followed depending on the employer (e.g. foreign interest company, Cypriot company, etc.)
(c) the right concerns only salaried and not independent work.
• Eligible to obtain a Certificate of Innovative Company.
To learn more about this Scheme click here:  Practical Guide
If you have any questions send us an email by clicking here.