Cyprus back on track. S&P raises Cyprus credit rating to BBB.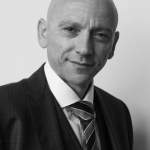 By:
Christophoros Christophi
September 21, 2018
no comments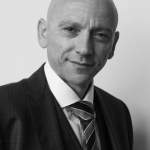 no comments
Categories:
Tags:
Cyprus back on track. S&P raises Cyprus credit rating to BBB.
On Friday 14/09/2018 Standard & Poor's Global Ratings raised its long- and short-term foreign and local currency sovereign credit ratings on Cyprus to 'BBB-/A-3' from 'BB+/B' with a stable outlook.
This is certainly an important development and a vote of confidence to the Cyprus economy.
S&P explained in an announcement the rationale behind its decision:
" The Cypriot economy will continue to grow at a solid pace through 2021, our forecast horizon, enabling the government to alleviate its debt burden.
Measures by Cypriot policymakers to markedly reduce the stock of nonperforming assets in the banking system via financial support and legislative changes have improved the sector's health and are likely to facilitate further recovery efforts. Any additional financial state support to the banking sector will only moderately affect the sovereign balance sheet.
The ratings are also supported by policymakers' efforts to consolidate public finances and restore the health of the banking sector.
In 2018, the government injected about 15% of GDP into the country's second-largest bank, the majority state-owned Cyprus Co-operative Bank (CCB), to strengthen its balance sheet and carve out its nonperforming assets into a residual entity. This will significantly reduce the banking sector's non-performing exposures (NPEs) to an estimated one-third of total loans from one-half before. We also expect that various other legislative changes will support Cypriot banks' efforts to further reduce bad assets over the medium term. We assume additional support to the banking sector via the government's balance sheet from now through 2021 will be moderate."