A WORLD OF POSSIBILITIES WITH OFFSHORE MERCHANT ACCOUNTS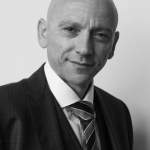 By:
Christophoros Christophi
June 13, 2012
no comments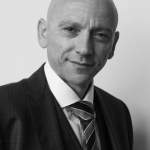 no comments
Categories:
Tags:
A WORLD OF POSSIBILITIES WITH OFFSHORE MERCHANT ACCOUNTS
If you're in business and are considering selling products or services online, you'll need a merchant account. While exploring your options, consider an offshore merchant account — a bank account established with a foreign bank. Offshore accounts can offer considerable advantages.
Note that some offshore banks might require establishing an offshore company and/or opening offshore bank accounts before establishing your offshore credit card processing. Cyprus is one such offshore destination where you can both register your foreign business and bank accounts.
Benefits of an Offshore Merchant Account:
Accept payments from more than 160 countries and in multiple currencies. This opens your business up to the world. The moneymaking possibilities are vast.
You'll have less trading restrictions. If you are in one of the many industries considered high risk, such as dating websites or Internet hosting, opening an offshore merchant account will be your easiest option.
Keep more of your money. You tax rate will be low or non existent.
Say good-bye to transaction volume caps. For the most part, offshore banks do not put a cap on how many transactions you can process per month, giving you full earning potential.
Features of Offshore Merchant Accounts:
Have access to multi-currency processing.
Receive payments seven days a week.
Have a 10 percent rolling reserve — an amount held to guarantee transactions — in 180 days.
All major credit and debit cards are accepted.
Merchants who sell pharmaceutical products can only accept Visa credit card transactions.
Requirements to Open an Offshore Bank Account
Generally speaking, anyone can open an offshore bank account. However, some banks place restrictions on certain nationalities. Depending on the bank, you'll need an opening balance of between $1,000 to $350,000. As you can see, you'll need to shop around for the bank that fits your needs and current situation.
Christophi & Associates LLC assists business owners with both offshore business establishment, as well as offshore merchant accounts. However, we can only open merchant accounts for businesses that are established in Cyprus, or another European Union country. For more information, e-mail us at office@lawyer.com.cy.