Our Team
Christophoros Christophi, Managing Partner, Lawyer.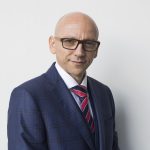 Christophoros is the founder and Managing Partner of Christophi & Associates LLC. He has graduated Law Department of Leicester University, UK, with an LL.B (Hons) and LL.M in Labour Law and Industrial Relations. He was called to the Cyprus Bar in 1996. Christophoros is a Corporate Litigation Lawyer. He specializes in Company and Commercial Law, Employment Law and Industrial Relations and Sports Law. He has also shown particular interest in European Law, Media Law, Information Technology Law, Internet Law and Intellectual Property Law.  In addition to being an active litigation lawyer, Christophoros also regularly lectures Company Law to professionals like lawyers, accountants and insurance brokers. He is a member of the Disciplinary Committee of the  Institute of Certified Public Accountants of Cyprus (ICPAC).
He speaks Greek and English.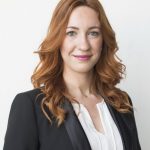 Stephanie A. Papaioannou – Advocate, Lawyer.
Stephanie joined the firm in September 2013. She is a graduate of the department of Law of Aristotle University of Thessaloniki Greece (LL.B.). She also holds a Postgraduate Degree (LL.M.) in International Law with Specialization in International Economic Law and Private International Law (Distinction). Stephanie qualified and practiced law in Greece.
In 2011 she was called to Thessaloniki's Bar Association as an Advocate before the Greek Courts of First Instance.
In 2014 she was called to the Cyprus Bar Association after she successfully completed the Cypriot Bar Examination and received an award from the Law Office of the Republic for attaining the highest grade in Criminal Law.
Stephanie specializes in International Economic Law (International Investment Law, International Trade Law, International Investment Arbitration, International Commercial Arbitration), Private International Law (Private International Maritime Law, Private International Family Law) and International Procedural Law. She also deals with Administrative Law cases, Labour Law cases, Commercial matters and Litigation.
She speaks Greek, English and Italian.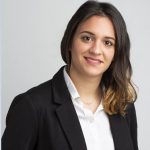 Maria Papatheodorou  – Advocate, Lawyer.
Maria joined the firm in November 2018 and is an advocate in the litigation department. She is a graduate of the Law Department of the University of Reading Law with honours (LLB) and also holds a Masters degree (LLM) in Intellectual Property and Digital Economy from the Univesity of Glasgow.
She was admitted to the Cyprus Bar in 2018.
She speaks Greek and English.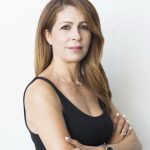 Agathi Nicolaou, Head of Corporate Administration Department.
Agathi joined the firm in September 2003 as an advocate's clerk. In 2010 she moved to the corporate department where she now heads the Corporate Administration Department.
She is responsible for all the firm's dealings with the Cyprus Registrar of Companies, she is responsible for the formation of both Cyprus and overseas companies for clients, preparation, review and execution of various secretarial services/documents of the Companies and liaising with banking institutions for the client's bank accounts. She also assists in the Litigation department when needed.
She speaks Greek and English.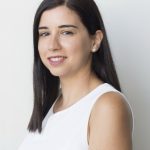 Ioanna Georgiou, Head of Litigation and Office Administration Department.
Ioanna joined the firm in 2018. She holds a BA (Hons) Home Economics (Food Design & Technology) from Liverpool John Moores University and an MA  in Education from the University of Wolverhampton (UK).  She is head of the Litigation and Office Administration Department working closely with the Lawyers organizing the day to day needs of the Litigation department, preparing pleadings, organizing the firm's filing/database systems etc.
She is also responsible for the firm's office administration and she is the first point of contact with the firm's clients.
She speaks Greek and English.