SEYCHELLES OFFSHORE COMPANIES AND CYPRUS BANK ACCOUNTS PROVIDE TWICE THE BENEFITS FOR BUSINESS OWNERS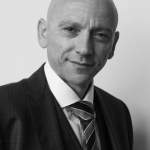 By:
Christophoros Christophi
May 24, 2012
no comments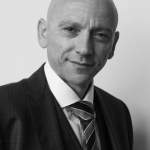 no comments
Categories:
Tags:
SEYCHELLES OFFSHORE COMPANIES AND CYPRUS BANK ACCOUNTS PROVIDE TWICE THE BENEFITS FOR BUSINESS OWNERS
Located in the Indian Ocean north of Madagascar, Seychelles is more than a tropical paradise to nonresidents. Competitive legislation and easy company registration, including a turnaround time of one to two days, make it another haven for offshore businesses. Registered offshore companies in Seychelles do not have accounting or reporting requirements. Also, dividends, interests, royalties, rents and compensations are exempt from taxes.
Confidentiality is another key feature of a Seychelles offshore company. The identities of a company's beneficial owners, directors and shareholders are not on public record. Furthermore, compliance requirements are minimal. Only one shareholder and director are required for incorporation, and appointing a company secretary is optional. It is also not mandatory to appoint officers. There aren't any nationality or residence restrictions for company directors or shareholders, and the company isn't required to maintain registers of directors and officers. Board meetings can be held anywhere in the world, making telephone or online meetings are acceptable, and an Annual General Meeting is not required.
While Seychelles companies have numerous advantages, owners are not able to benefit from the extensive double tax treaties that Cyprus companies enjoy. This makes it most beneficial for Seychelles companies to have bank accounts in Cyprus, which results in access to double tax treaties in many countries, including Canada, the United Kingdom, United States and most European Union countries. In some cases, withholding taxes on capital gains, royalties, interest and dividends can be eliminated.
Opening a Cyprus bank account is relatively simple with the help of our professionals at Christophi and Associates, LLC, as we offer bank account opening and management services. Our firm works with all major banks on the island, including Hellenic Bank and Bank of Cyprus. Your bank accounts can be opened through our law firm and managed by mail and /or fax, while your account balances and history are available to you online.