THE NEW INTERNATIONAL TRUST LAW – NEW SOLID INVESTMENT OPPORTUNITIES IN CYPRUS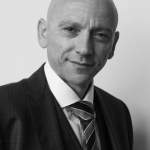 By:
Christophoros Christophi
March 28, 2012
no comments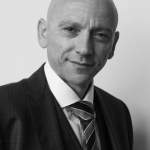 no comments
Categories:
Tags:
THE NEW INTERNATIONAL TRUST LAW – NEW SOLID INVESTMENT OPPORTUNITIES IN CYPRUS
After much debate the House of Representatives finally voted into law the new Cyprus International Trust Law. The bill  that was enacted on the 9th of March 2012 aims to modernize the framework of international trusts and have positive impact on investment.
The Cyprus International Trust Law replaces the 1992 law and introduces new innovating provisions taking into account the shortcomings of previous legislation.
Key changes are:
Residency
Under the new Cyprus International Trust Law a settlor may not be a Cyprus resident in the year preceding the year of creation of the trust which means that now settlors can be Cyprus residents.
The same principle applies for Beneficiaries.
Settlor Powers
Another new provision is the power given to a settlor to revoke and modify the terms of the trust or deal with the trust property in any matter he sees fit. The settlor has also the power to appoint or remove a trustee, a beneficiary or a director of any of the companies that belong to the trust.
Duration
Following section 5 of the law, a trust may have  perpetual succession.
Charitable Institutions

Following section 7 of the new law International trusts are considered as charitable institutions where the trust has the main objective of achieving one or more of the following purposes:
a.   Prevent or alleviate poverty;
b.   Promote education;
c.   The promotion of religion;
d.   Promoting health or salvation of life;
e.   Promote the development of citizens and of the community;
f.    Promoting art, culture, heritage or science;
g.   The promotion of amateur sports;
h.   Promoting human rights, dispute settlement or reconciliation or the promotion of religious or national harmony or equality and individuality;
i.     Promote the protection or development of the environment;
j.     Relief needs arising from young or advanced age, ill health, disability, economic hardship or other disadvantage;
k.    Promote the welfare and protection of animals; and
l.     For any other reason for the benefit of the general public or which is consistent with paragraphs (a) – (k) above.
Powers of Trustees

The powers of trustees are defined and clarified by virtue of section 8 of the law.
The trustee may now hold, maintain or invest in movable property in Cyprus and abroad, including shares in companies formed in Cyprus and in real estate located in Cyprus or abroad.
Conclusion
The new International Trust Law offers a robust and highly attractive trust law framework that rectifies the shortcomings of the previous legislation. It is expected that it will channel new investment in Cyprus and further enhance its position as a international business center.
Christophoros Christophi
Christophi & Associates LLC
26/03/2012