70 COMPANIES TO BID FOR CYPRUS OFFSHORE GAS FIELDS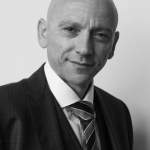 By:
Christophoros Christophi
April 2, 2012
no comments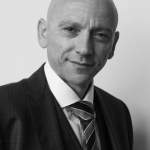 no comments
Categories:
70 COMPANIES TO BID FOR CYPRUS OFFSHORE GAS FIELDS
On Dec. 28, Texan company Noble Energy, Inc. announced the discovery of 3 trillion to 8 trillion cubic feet of natural gas in Block 12 of the Exclusive Economic Zone (EEZ) of Cyprus. To put the magnitude of this discovery into perspective, the gas could power all of Cyprus's electricity needs for 210 years.
Now, in its second round of awarding gas prospecting licenses, Cyprus has 70 international  companies interested in placing bids. Many of these companies want to purchase seismological data to make a bid on one of the 12 remaining concessions in the EEZ. Bidding is open for a six month period from September to October.
Israeli company, Delek, has already opted for a 30 percent stake in the first offshore block, currently under exploration by Noble, which reportedly also has plans to bid. Delek and Noble Energy are already partners in another joint-venture, the Israeli Leviathan field, thought to hold the largest gas reserves in that portion of the eastern Mediterranean. Additionally, Canada's Triple Five has signaled that it plans to bid on one of the lots, and Iranian-Jewish magnate Nadir Ghermezian has visited Cyprus. Russia and China might also get in the game. China's National Offshore Oil Corporation has shown an interest in purchasing a license, while the Russian company Gazprom reportedly has plans to bid. Gazprom has also proposed to participate in the construction of a gas liquefaction and storage facility in Cyprus. Meanwhile, the 2.5 billion euro loan that was granted a few months ago to Cyprus by the Russian BTB bank could signify that Moscow has ambitions in the region.
With all of this forward momentum, one of the greatest interests to the government now is awarding licenses to the highest bidder. The money could be used to balance the public deficit, as the February 2013 presidential elections and the beginning of the Cypriot European Council presidency loom on the horizon.